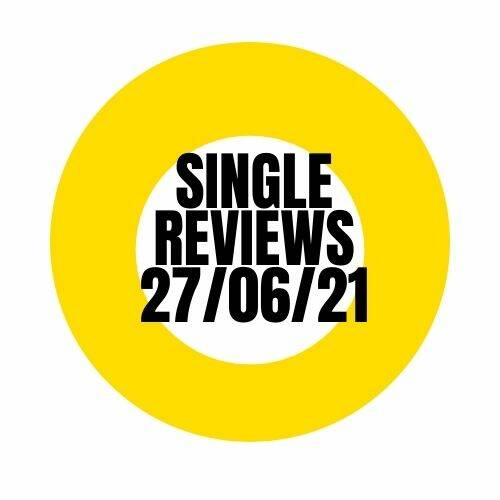 As is sometimes the case here at Our Sound Music, we make an EP release our 'Single Of The Week'. Glasgow based trio Audiotown first came to our attention last year when they released several tracks that went on to be regarded as demo releases by the band, before heading into the studio and re-recording the songs for this 'HQ' EP release. Those original demos were that impressive that we offered Audiotown a slot at our Indie All Dayer In Hull this September. Attitude-fueled punk rock tune 'Data' opens the four track EP in fine style; this is their state of intention, their 'Rock N Roll Star'. Next track 'Flicker' is a more moody, atmospheric affair. A song that introduces the more cerebral side of Audiotown. 'Fever' is up next, a bass lead, Nirvana inspired track before we get to the final song on the EP, 'Until The End'. This song is a sweeping epic, a rock classic. It is up there with 'Chasing Cars' and 'Yellow'. Emotional, intense and beautiful. The 'HQ' EP is a must listen.
Meredith Rounsley releases an EP in late August and '1985' is the first single to come from that release. The Nashville based indie folk-pop artist has an endearing vocal and a clear talent for songwriting. '1985' is a reflective track and altogether very lovely...'Anyway' is from fast rising indie newcomers Swim School who more than impressed a short while ago with their previous single 'Outside'. This new single is perfect dream-pop that appears effortless, before launching into a splendid indie-pop chorus...The Lilly Wave have released 'Maybe It's Me', an atmospheric, 80's inspired track that also isn't far removed from The 1975. The song ebbs and flows and is a perfect chill-out listen...'Fall Away' from Irish band Rowdy Outsider is up next, a band that draws from the pop punk/new wave sound of the late 90's yet with a contemporary edge. 'Fall Away' could be the soundtrack to a coming of age Netflix drama or a 90's movie of the same ilk; it is direct and wears its heart on its sleeve, an emotional rollercoaster of a song. One of the week's stand out releases...The Wife Guys Of Reddit (now that's a name for a band) have released their punchy 'Wet And Tired' EP which contains four tracks that combined comes in at just over ten minutes long. Opener 'Jangled Up In Blue' is just over a minute long and is charming in its briefness. '66' is the epic of the bunch - the band have a classic rock sound of yesteryear, a dirty early 1970's feel akin to Shocking Blue. 'Adelina' is perhaps the most direct song here, the vocal coming in immediately, thumping drums and chugging guitars to boot. Final track 'Hardtack' is the most upbeat sounding song of the EP, with Arion of the quartet taking vocal duties. Overall this is a unique EP and the band should be credited for straying from tried tropes. The Glasgow quartet are interesting, their sound here entirely pleasurable, albeit in the small doses served...'Talking About You' is the debut single from London based, female-fronted indie-rock band Slaney Bay. Sounding fresh and breezy with dream-like vocals, this is more indie-pop than rock and perfectly fine indie-pop at that. The soaring guitar here really makes the song, and the melodic guitar solo is something else...Warrington based performer Paul Nixon, who we have been impressed with since hearing his 'Coming To Get You' single last summer, is back with his new single 'Pride Or Shame'. With a latter-day Oasis inspired riff, this new single is wonderfully put together and sounds magnificent, the guitar tracks layered perfectly. Nixon is, over time, creating a solid catalogue of songs with 'Pride Or Shame' taking (no pun intended) pride and place...The demo release of 'Violet' by Elgin, Scotland based band The Zebecks is up next. Taken from a forthcoming EP of demos, 'Violet' is full of character. The clean guitar is a joy to listen to as vocalist Daniel Thomson delivers wry lyrics. The song picks up in energy before finding its familiar groove again, a great use of dynamics. The Zebecks are a new band who had their progress halted due to covid - there is no reason why they can't get to where they want to go...Singer-songwriter Greg Poole who has toured with DMA's and John Power, has released 'Social Butterfly', which is taken from his forthcoming EP. 'Social Butterfly' is a warm, acoustic, stripped-back track that is both confident and engaging...and finally we have 'Like You', the new one from North-West based quartet More In Luv. Following up their cracking 'Someone Else' single, this track is a glistening indie-pop gem that is full of funk. With shades of The 1975 (who must be the most influential band of the modern era), 'Like You' is a crisp, easily listenable summer-smash that commands repeat listens.
All of the above releases can be listened to on our Spotify Playlist here.
TICKETS FOR OUR ALL DAY GIG IN HULL ARE ON SALE NOW. THE LINE-UP INCLUDES AUDIOTOWN, THE RILLS, THE VOYD, THE SUPERLATIVES AND MANY MORE. CLICK FOR TICKETS.